Hippoholic Pay The Price "Price"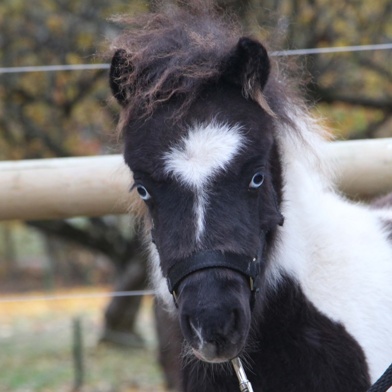 Hippoholic Pay The Price
hingst, svartskäck, två blå ögon, född 2013, 33"
e So Chic Dark Destiny Monte Christo
MULTIPLE HALTER CHAMPION
u Nostalgias Pay The Lady
Multiple Performance Champion
Reg: AMHA, SH

Premierad med 38 poäng 2014.
Under inkörning vintern-våren 2018 och visar stor samarbetsvilja och ett mycket gott temperament.

Price är en pigg och glad liten kille som älskar att kela och gärna hälper till att hålla i grepen när matte mockar. Han är också mycket skicklig på att knuffa runt skottkärror.
Han är nyfiken och totalt orädd och har alla förutsättningar att bli en fantastisk Obstacle-häst precis som sina föräldrar.